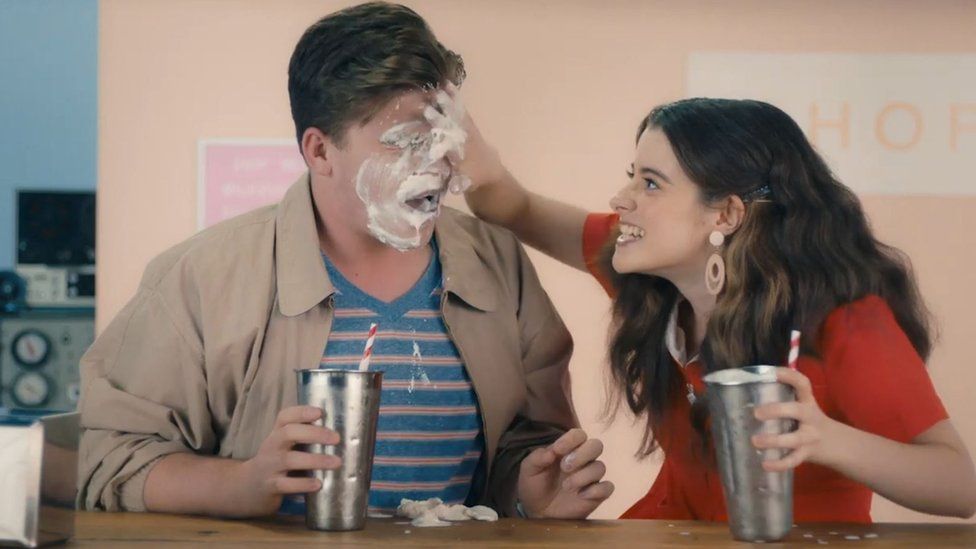 The Australian government has been criticised for a new education campaign designed to teach schoolchildren about consent and sexual assault.
The online programme uses metaphors such as eating tacos and smearing milkshake on someone's face to depict disrespect and abuse.
Equality activists have described the videos as "bizarre" and "concerning".
The government has defended the campaign, which it said was created with the help of experts.
"These materials will provide additional support to better educate young Australians on these issues and have been designed to complement programmes already being offered by states and territories," Education Minister Alan Tudge said when announcing the campaign last week.
The online learning platform, published on The Good Society website, includes more than 350 videos, stories and podcasts. It was developed as part of the Australian government's Respect Matters programme, to teach respectful relationships in schools.
One video, designed for students aged between 14 and 17, shows a teenage girl smearing milkshake on her boyfriend's face without his permission. The video then uses other examples of eating pizza and "touching your butt" as situations where permission would be required.
Another video about respecting other people's decisions and choices shows a teenage girl doubting whether she wants to swim with sharks, while a boy tries to convince her to do so.
A section entitled "sex and gender norms" confuses "norms" and "myths", for example by suggesting that ideas such as "males enjoy sex more than females" and "females that wear short skirts want sex" are examples of gender norms.
The Good Society's website describes the learning material as an "engaging, flexible, online program that helps students develop safe, healthy and respectful relationships".
But women's rights activists and anti-rape campaigners say the content is harmful, avoids using the words sex, rape or assault and does not reflect realistic situations or relationships.
Gender equality organisation Fair Agenda has launched a petition calling on the Australian government to work with violence prevention experts to replace the "concerning and bizarre" content.
"Young people deserve consent and respectful relationships training that practically and explicitly helps them understand how to ethically navigate relationships," it said.
Sharna Bremner, the director of the Australian organisation End Rape on Campus, tweeted: "There is some good information on the site. But there's also some really harmful stuff, which outweighs any of the good."
Australian of the Year and sexual assault survivor Grace Tame said the videos were insulting the intelligence of adults and children alike.
"It minimises the experience of rape trauma, it fails to really address the nuances of this complex issue of consent," she told The Drum programme on ABC TV.
The material has also been criticised for being out of touch with modern teenagers, by using references to the Hollywood movie Titanic, which was released 24 years ago, and The X-Files TV series, which finished its final season nearly 20 years ago.
In a statement on 14 April, Australia's education department said the programme had been developed in "conjunction with Our Watch, the eSafety Commissioner and the Foundation for Young Australians (FYA), as well as parent, community and principals' groups".
However, Our Watch and the FYA have said that they were barely consulted. FYA told SBS News it introduced the government to a young person in its network who may have taken part in a confidential reference group in late 2017.