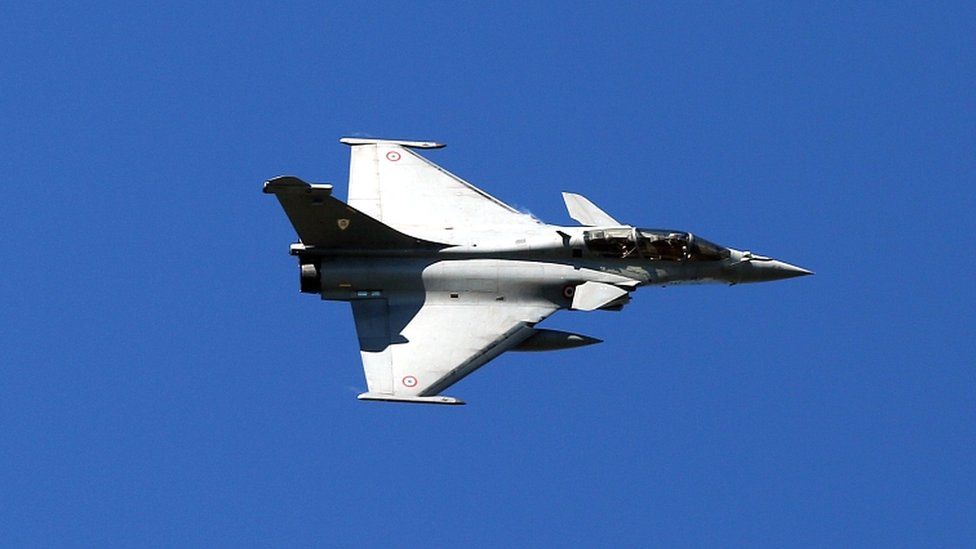 Two French military planes that flew very close to the ground have struck electrical lines and cut the power supply to a village in the south of France.
The incident happened on Wednesday afternoon in the small village of Le Castellet, near Manosque.
The two Rafale aircraft had taken off from a nearby air base on a low-altitude training flight, reports say.
An investigation has been opened into the "rare incident".
"It was so low that I said to myself: it went under the power lines," Benoît Gouin, who was driving at the time, said.
Further down the road, he says he came across sectioned electric cables hanging on the ground: "One of the planes hit the line and cut it. I immediately called the emergency services and the Enedis [electricity company] team."
The fall of the cables caused a fire which was quickly brought under control, La Provence newspaper reports.
The village remained without power for a few hours, while the access road to it was also barred for security reasons.