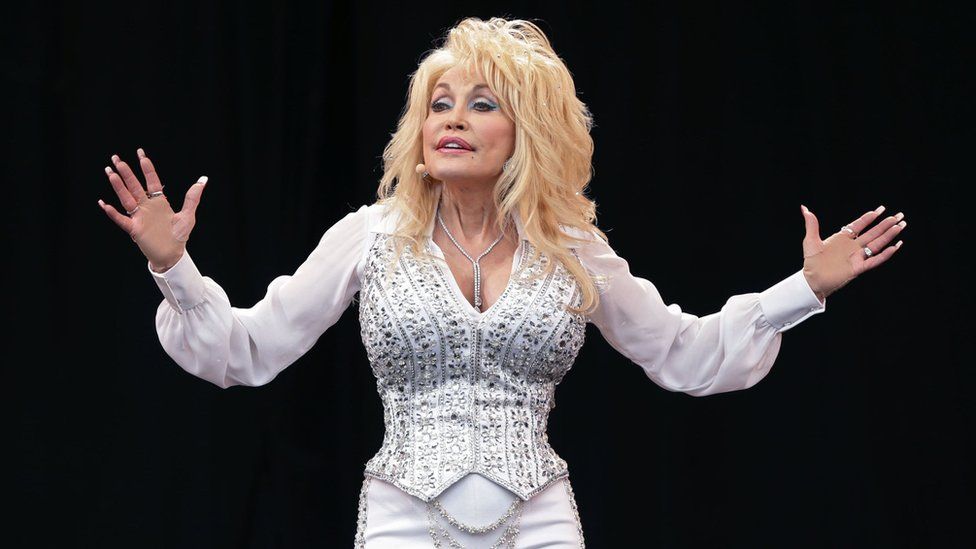 Dolly Parton has revealed she turned down the Presidential Medal of Freedom from the Trump administration twice.
The country singer said she did not accept the awards because her husband was ill and then she would not travel due to the pandemic.
Parton is unsure if she would accept one from President Joe Biden as it could be seen as a political move.
The Presidential Medal of Freedom is the highest civilian award in the US and has numerous categories.
Previous recipients include Bruce Springsteen, former Secretary of State Colin Powell and Bill and Melinda Gates.
Speaking to NBC's Today programme, Parton said: "I got offered the freedom award from the Trump administration. I couldn't accept it because my husband was ill. Then they asked me again about it and I wouldn't travel because of Covid".
She said she had already heard from the Biden administration: "Now I feel like if I take it, it'll be doing politics, so I'm not so sure."
The singer added that she does not feel like she deserves the award. "But it's a nice compliment for people to think I might deserve it," she added.
Presidential Medal of Freedom
The highest civilian award of the United States
Established in 1963 by President John F Kennedy, superseding the Medal of Freedom
Citation: "An especially meritorious contribution to the security or national interests of the United States, world peace, cultural or other significant public or private endeavours"
Major categories of recipients: politics; business; military; music; film; journalism
Aside from her musical works, Parton has a history of philanthropy that stretches back several decades. She has supported child literacy initiatives through her Dollywood Foundation and has also given to and raised money for wildlife and HIV/Aids charities.
"I think I assumed that she'd already got one and that was incorrect. I'm surprised, she deserves one," Mr Obama said, adding that he would call Mr Biden about the issue.