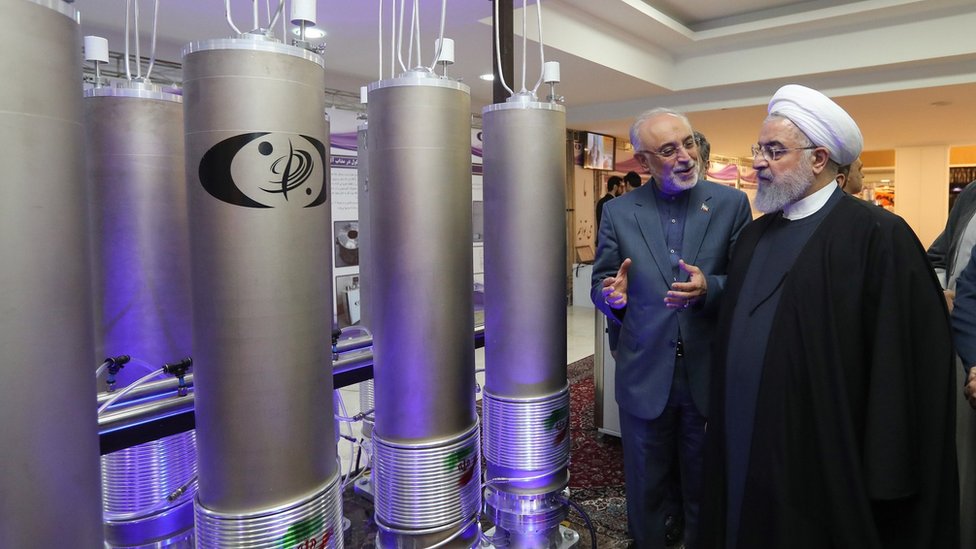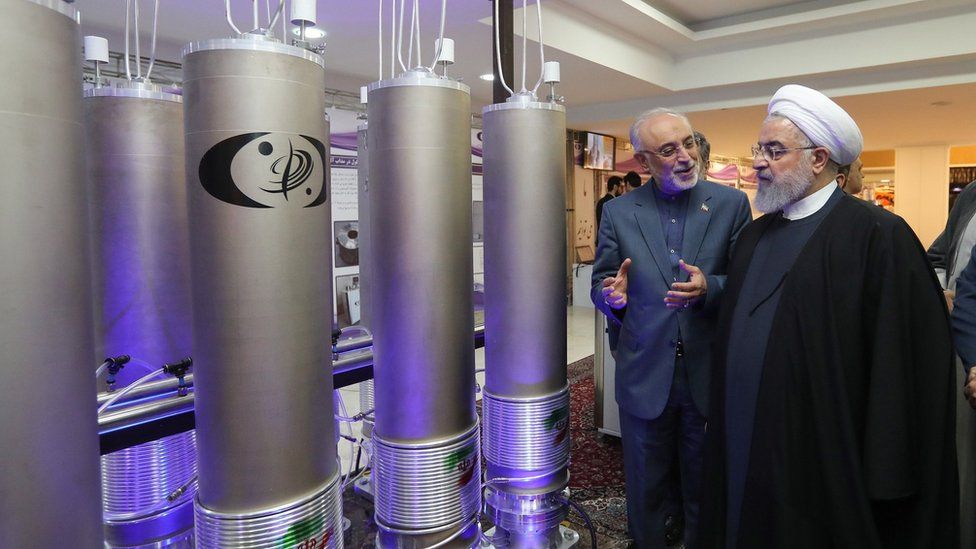 Iran has resumed enriching uranium to 20% purity, in its most significant breach yet of the 2015 nuclear agreement with world powers.
Enriched uranium can be used to make reactor fuel but also nuclear bombs. Weapons-grade uranium is 90% purity.
Iran has suspended a number of commitments since the US abandoned the nuclear deal and reinstated sanctions.
There was no confirmation from the International Atomic Energy Agency (IAEA) about the latest announcement. But the watchdog did say on Friday that it had been informed by Iran that it planned to enrich to 20%.