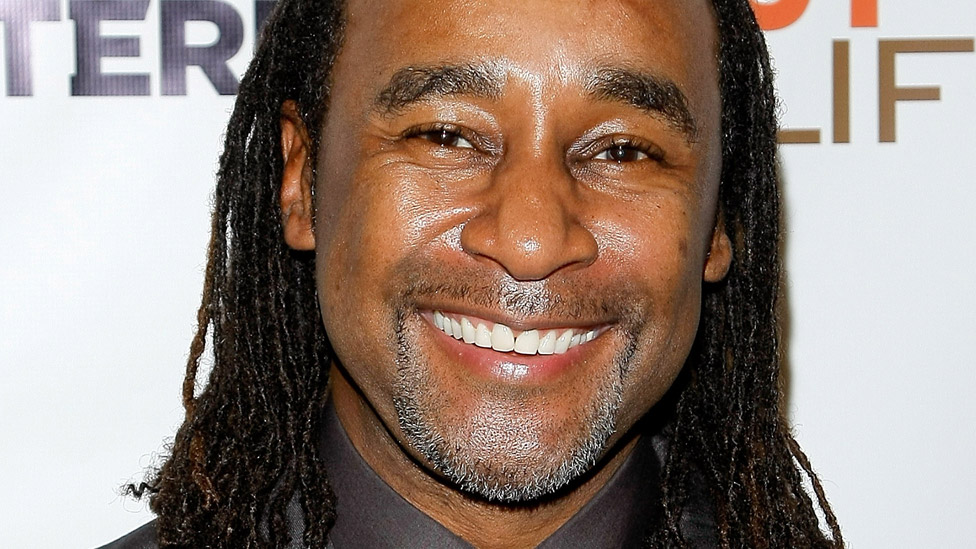 Author Eric Jerome Dickey, whose novels of romance, mystery and adventure were best-selling page-turners over more than 20 years, has died aged 59.
The US writer wrote 30 novels about breathless relationships and thrilling adventures involving young African American characters.
They included Friends & Lovers, Milk In My Coffee, Cheaters and Finding Gideon.
He also wrote a series of Marvel comics about a love story between Storm from the X-Men and the Black Panther.
"His work has become a cultural touchstone over the course of his multi-decade writing career, earning him millions of dedicated readers around the world," his publicist Becky Odell told USA Today in a statement.
Writer Roxane Gay was among those paying tribute, describing him as "a great storyteller".
Other authors to add their voices included Luvvie Ajayi, who described him as "a literary legend", and ReShonda Tate Billingsley, who said he was "an amazing author and an even better friend".
Born in Memphis, Tennessee, Dickey started out as a software developer in the aerospace industry. Being laid off from that job gave him a chance to take writing classes and see whether he could make it as an author.
He was particularly praised for his ability to write "believable" female characters, and many of his readers were women.
When the New York Times profiled him in 2004, it billed him as the "chick lit king". Patrik Henry Bass, Essence's books editor, told the paper: "He is singular in the way he is tapping into the African-American female psyche."