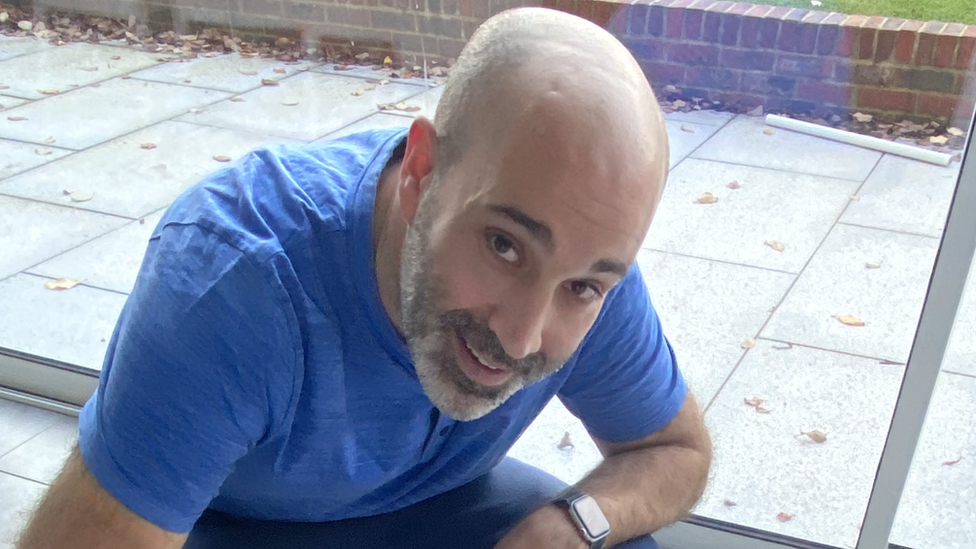 January is normally a boom time for gyms, as many of us strive to get healthy for a new year's resolution.
But continuing coronavirus restrictions mean that gyms in many areas are closed. While others can still open, they may not offer any group classes.
At the same time, an explosion in fitness tech means that some people are experiencing incredible transformations from their own home, or their local park, or on the streets near their house. What does this mean for the future of the gym sector?
Ben Barbanel lost three stone (19kg) during England's first lockdown last year, when exercise was one of the few reasons to leave the house.
The former gym-goer would obsessively track his steps using a Garmin watch, racking up as many as 45,000 a day - not far off a marathon.
Ben, who works in finance in London, had put on weight after recovering from major surgery for a bowel condition. But the shift to homeworking meant he could take meetings while out for a walk.
"It fitted in with my lifestyle - I hated the gym and being bullied by a personal trainer," he says. "I thought some clients might have a problem if I was on Zoom, and they saw me not behind a desk, but they all thought it was amazing [that I was out exercising], and that spurred me on."
He's one of many who say they will never set foot in a conventional gym again.
Instead, they are hooked on the technology that kept them fit in lockdown, whether that's "wearable tech" like fitness trackers and smartwatches, or livestreamed exercise classes.