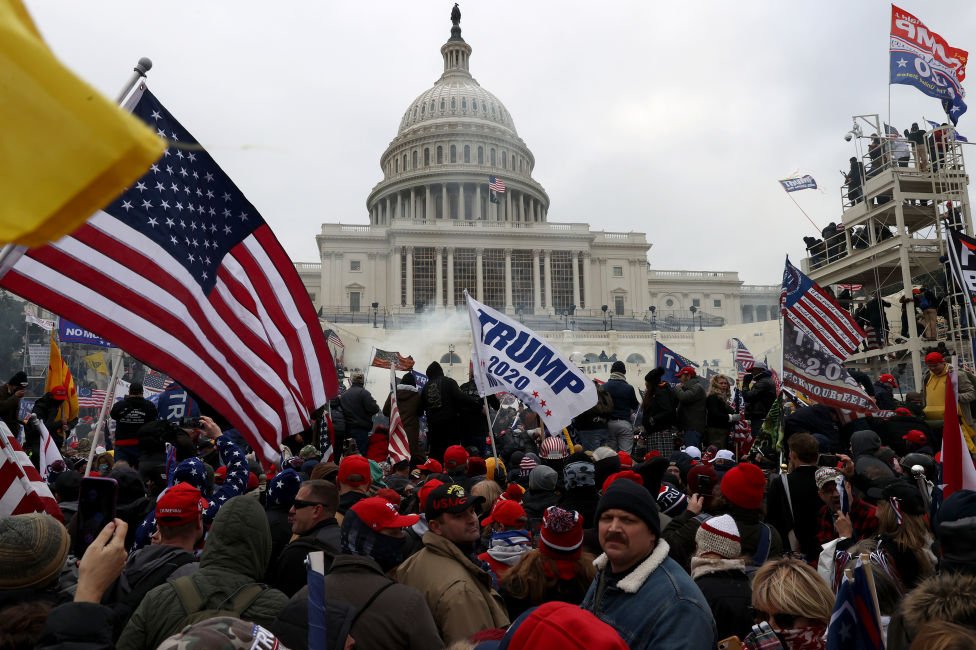 This is how the Trump presidency ends. Not with a whimper, but with a bang.
For weeks, Donald Trump had been pointing to 6 January as a day of reckoning. It was when he told his supporters to come to Washington DC, and challenge Congress - and Vice-President Mike Pence - to discard the results of November's election and keep the presidency in his hands.
On Wednesday morning, the president and his warm-up speakers set the whirlwind in motion.
Rudy Giuliani, the president's personal lawyer, said the election disputes should be resolved through "trial by combat".
Donald Trump Jr, the president's oldest son, had a message to members of his party who would not "fight" for their president.
"This isn't their Republican Party anymore," he said. "This is Donald Trump's Republican Party."
Then the president himself encouraged the growing crowd, which had chanted "stop the steal" and "bullshit" at the president's prompting, to march the two miles from the White House to the Capitol.
"We will never give up. We will never concede," the president said. "Our country has had enough. We will not take it anymore."