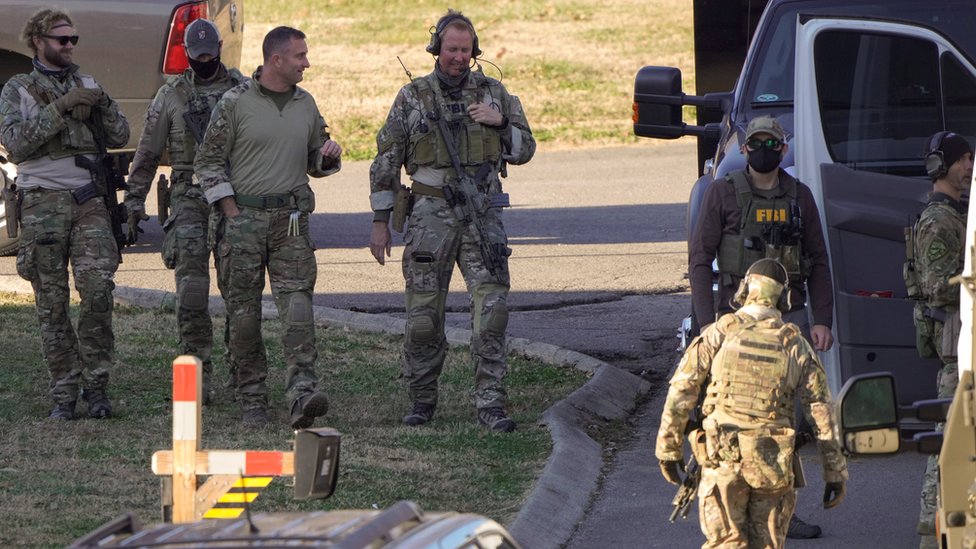 The camper van blast in Nashville on Christmas Day was probably a suicide bombing, law enforcement officials are quoted as saying by US media.
Investigators are conducting DNA tests after human remains were found near the site of the powerful blast.
The home of a possible person of interest was searched on Saturday in Nashville's suburb of Antioch.
The blast injured three people and disrupted communications systems in Tennessee and four other states.
No motive has yet been established for the explosion in the state of Tennessee, and no-one has yet said they were behind it.
Meanwhile, businesses and TV personalities have offered more than $300,000 (£224,000) to catch those responsible.
What are the latest developments?
Investigators now believe that the blast was likely the result of a suicide bombing, according to two law enforcement sources cited by CNN.