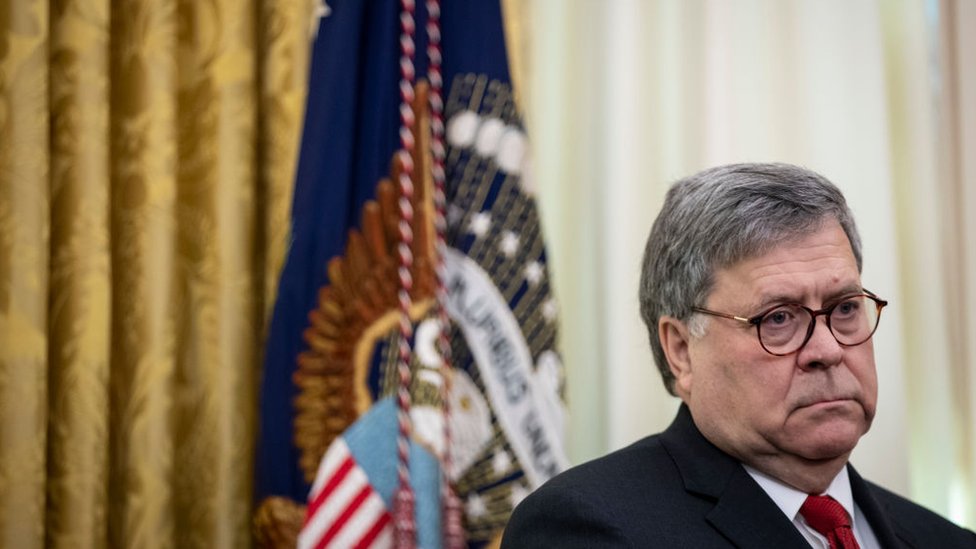 As President Donald Trump's days in the White House wane, his administration is racing through a string of federal executions.
Five executions are scheduled before President-elect Joe Biden's 20 January inauguration - breaking with an 130-year-old precedent of pausing executions amid a presidential transition.
And if all five take place, Mr Trump will be the country's most prolific execution president in more than a century, overseeing the executions of 13 death row inmates since July of this year.
The five executions are to begin this week, starting with 40-year-old Brandon Bernard and 56-year-old Alfred Bourgeois. They are both scheduled to be put to death at a penitentiary in Terre Haute, Indiana.
Attorney General William Barr has said his justice department is simply upholding existing law. But critics have said the move is concerning, coming just weeks before Mr Biden - who has said he will seek to end the death penalty - takes office.