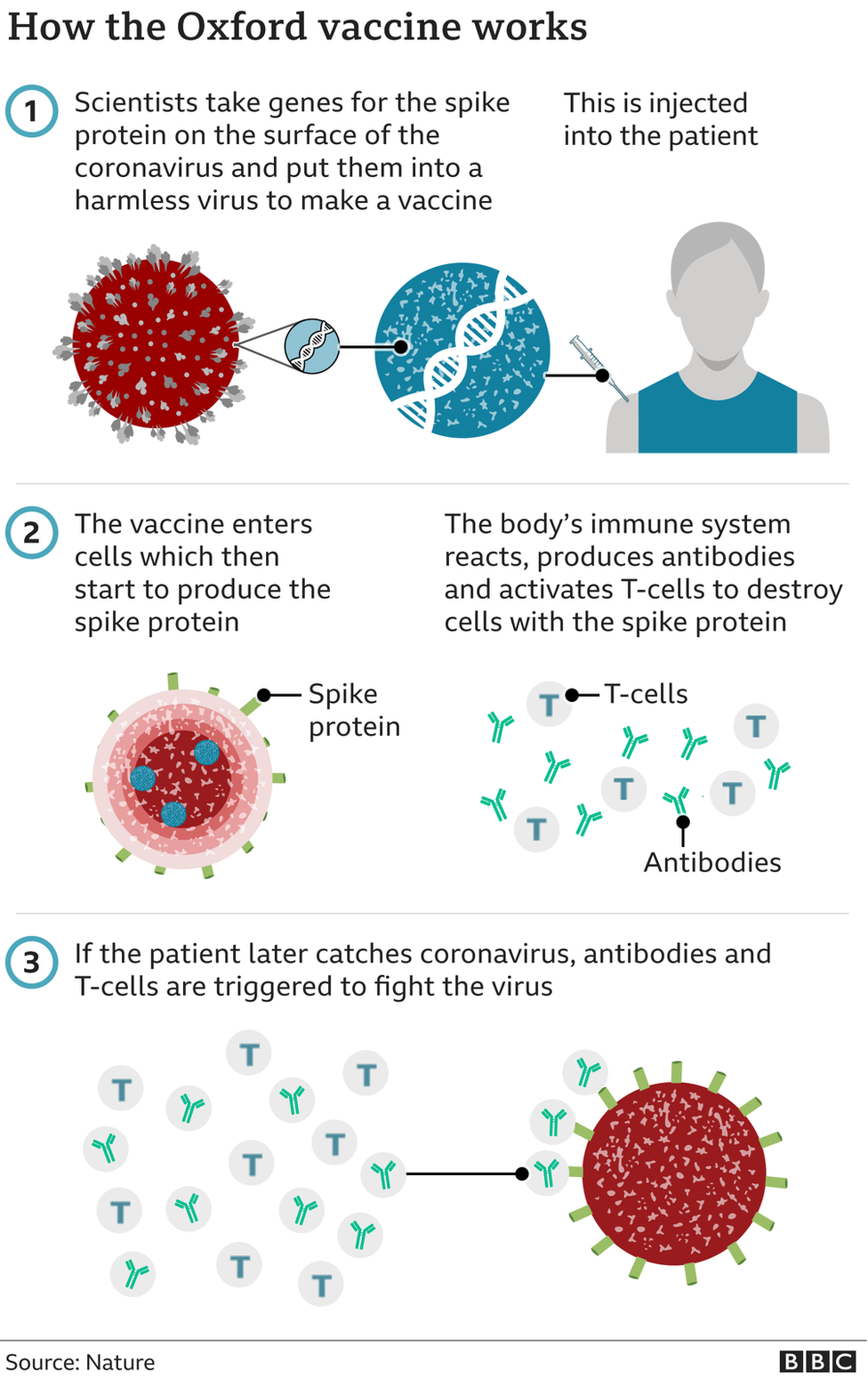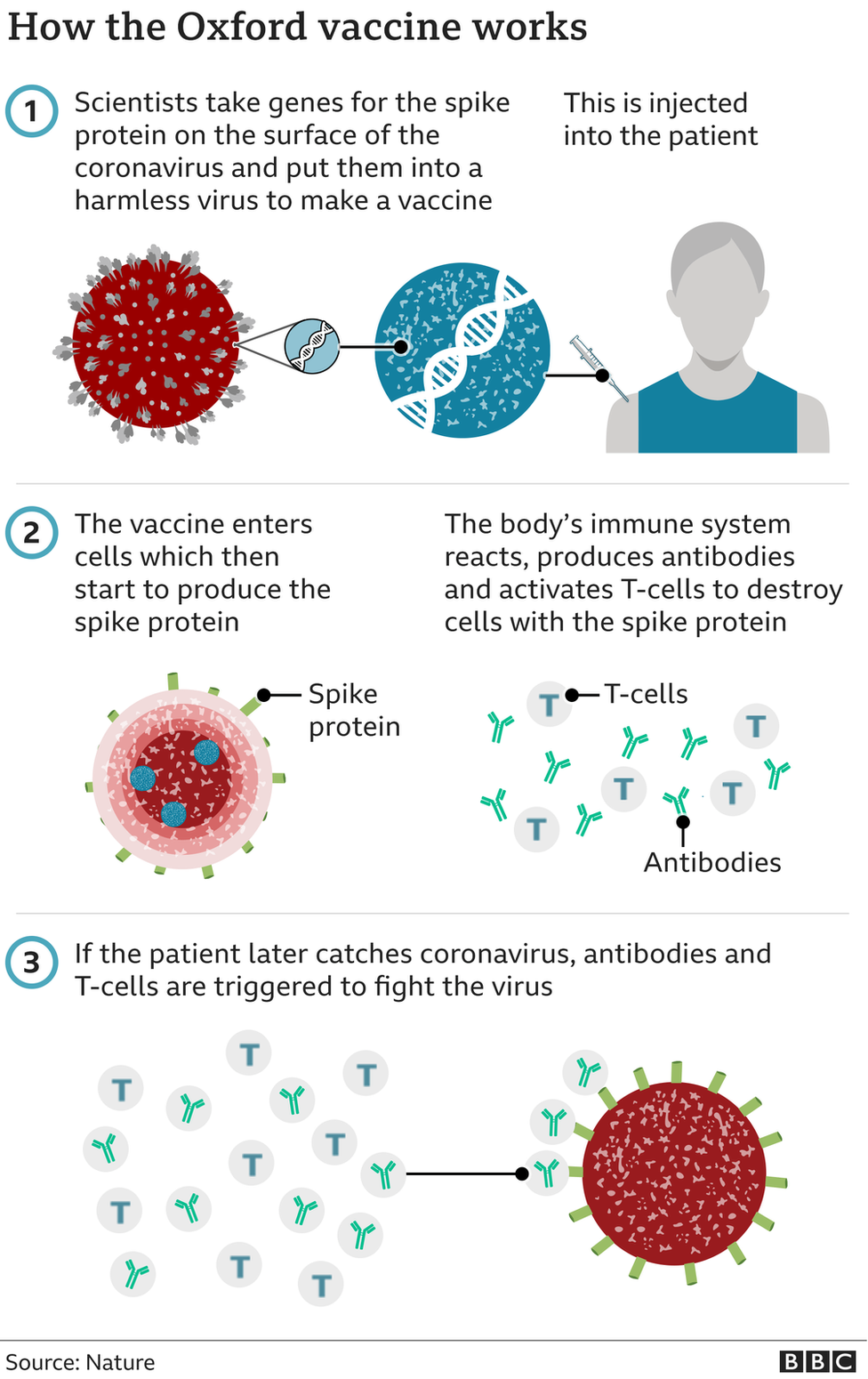 The Oxford-AstraZeneca vaccine has been approved for use in the UK, with the first doses due to be given on Monday amid rising coronavirus cases.
The UK has ordered 100 million doses - enough to vaccinate 50 million people.
This will cover the entire population, when combined with the full order of the Pfizer-BioNTech jab, Health Secretary Matt Hancock said.
Prime Minister Boris Johnson called the vaccine development "a triumph" for British science, adding: "We will now move to vaccinate as many people as quickly as possible."
And England's chief medical officer Chris Whitty praised the "considerable collective effort that has brought us to this point".
'2021 year of hope and recovery'
Vaccination centres will now start inviting patients to come and get the Oxford-Astra Zeneca vaccine from next week.
It is considered essential because it is easier to store and distribute - it can be kept at normal fridge temperature unlike the Pfizer-BioNTech jab that has to be kept at -70C.
There is also more confidence about supply as it is UK-made, whereas the Pfizer-BioNTech jab has to be shipped in from Belgium.
The hope is around two million patients a week could soon be vaccinated with two vaccines now approved.
British Medical Association GP leader Dr Richard Vautrey said it "should certainly be possible" if there is good supply.
Speaking on BBC Breakfast, Mr Hancock said it marked a "significant moment" in the fight against the virus, adding that "2021 can be a year of hope and recovery because we can see our way out of the pandemic".
More than 600,000 people in the UK have been vaccinated with the Pfizer-BioNTech jab since Margaret Keenan became the first in the world to be given a Covid vaccine outside of a clinical trials.


Prof Andrew Pollard, director of the Oxford Vaccine Group, told BBC Radio 4's Today programme the vaccine approval was an "astonishing achievement" in science and clinical research.
But he said there was still "more work to do", warning: "It's not over yet."
"Our colleagues in hospital are facing some real horrors caused by this virus. The next steps are critical," he said.
Meanwhile, the health secretary has said that more areas will be placed under England's toughest tier four - "stay at home" - restrictions.
Mr Hancock will set out further details of the changes in the House of Commons later.
He has urged people to "stay in this new year" regardless of what tier their local area is under - in a bid to slow the spread of the virus.
Education Secretary Gavin Williamson will also be making a statement later about the return of schools in England in January.