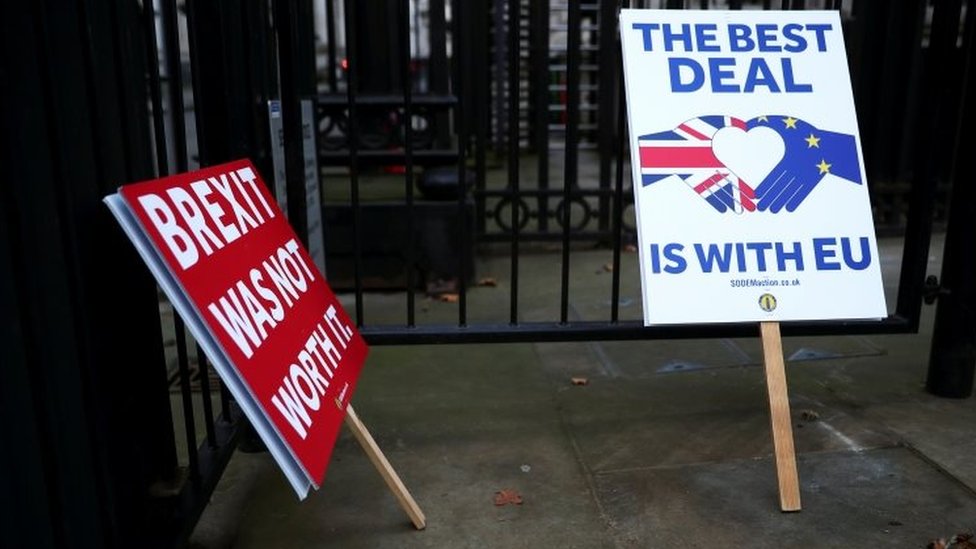 "The clock is no longer ticking."
These were pretty much the first words out of the mouth of the EU's chief negotiator, Michel Barnier, as he announced the just sealed EU-UK trade and security agreement on Thursday.
No more looming "no-deal" threats; no more almost painful uncertainty about future relations across the Channel. This was a historic moment.
A fair and balanced deal for both sides, said the European Commission.
But you'd have to have been half-asleep (or halfway through a bottle of eggnog, cava or pint of Glühwein) to miss the stark difference in tone between UK Prime Minister Boris Johnson's triumphalist announcement on Thursday afternoon and the sombre statement by the European Commission.
For Mr Johnson, 1 January heralds some kind of rebirth for the UK outside the EU.
For Brussels, this whole negotiating process has been - as summed up today by Finland's Europe minister - a damage limitation exercise.
The 2016 Brexit vote, leading to the loss of such a key member state, was a huge slap in the face for the EU.
Its aim since then has been to sign a deal with the UK that protects EU business and security interests - but not so advantageous as to tempt other member states to leave the bloc.
French President Emmanuel Macron commented on Thursday that the EU was right to have remained "steadfast and united" since the Brexit vote. He said they could all now proudly look to the future instead.