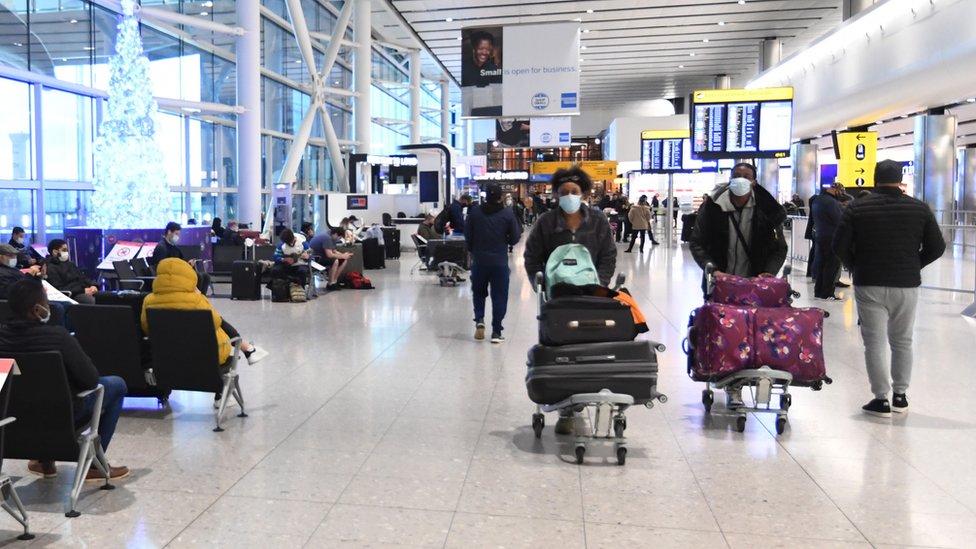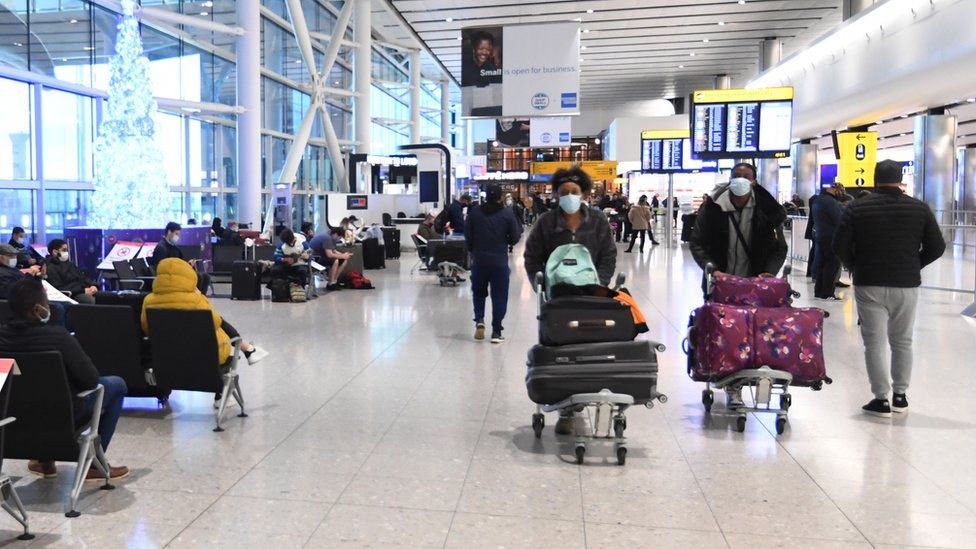 Businesses and travellers should get ready for "substantial" change from New Year's Eve, when the Brexit transition period ends, the government has said.
Cabinet Office Minister Michael Gove said there would be "some disruption" and "practical and procedural changes".
He urged people going to the EU from 1 January to take out comprehensive travel insurance and check their mobile phone provider's roaming charges.
European ambassadors are due to discuss the post-Brexit trade deal later.
The diplomats will meet to determine how they can provisionally approve the deal, which was agreed on Christmas Eve, covering £660bn of trade in time for the end of the transition period.
It comes ahead of MPs being recalled to vote on the deal on Wednesday.
Meanwhile, UK International Trade Secretary Liz Truss said she expects to sign a continuity trade agreement with Turkey this week - a move that was not possible until the deal with the EU was struck.
Mr Gove said the UK had secured "a fantastic free trade agreement", but that with "big change" comes both "challenge and opportunity". He warned businesses that the time is "very short" to make the final preparations before the Brexit transition period ends.
"The nature of our new relationship with the EU - outside the Single Market and Customs Union - means that there are practical and procedural changes that businesses and citizens need to get ready for, and time to make these final preparations is very short," he said.
"We know that there will be some disruption as we adjust to new ways of doing business with the EU, so it is vital that we all take the necessary action now."
Businesses have been urged to make sure they understand the new rules on importing and exporting goods, including the different rules that apply to trade with Northern Ireland, and to consider how they will make customs declarations on EU trade.
The trade deal was reached after months of fraught talks on issues including fishing rights and business rules.
But fishermen's leaders have accused him of "caving in" and sacrificing their interests to reach the agreement. And Labour called it a "thin deal" that needed "more work" to protect UK jobs.
Conservative grandee Lord Heseltine has urged MPs and peers to abstain when voting on the deal, warning it will inflict "lasting damage" on the UK.
The former deputy prime minister said he will "in no way share the endorsement of the legislation", but that he will not vote against it because the consequences of a no-deal would be even graver.
'Unifying moment'
Over the weekend, Chancellor Rishi Sunak sought to reassure the City of London that it will not be damaged by the deal.
He said they would be "doing a few things a bit differently" and looking at "how we make the City of London the most attractive place to list new companies anywhere in the world".
"There is a stable, co-operative framework, mentioned in the deal which I think will give people that reassurance that we will remain in close dialogue with our European partners when it comes to things like equivalence decisions, for example," he said.
The chancellor said the deal was "an enormously unifying moment for our country" and it brought reassurance to those who were concerned about the impact on businesses.